With summer officially over and the brisk breezes whipping around city streets, I thought it was a good time to finally post about our trip to Sokcho beach! Often touted as the best East Coast beach in Korea, I was excited to see what it had to offer. We headed out on a Friday night after work with a couple of friends and no reservations. Arriving at the Sokcho bus station just after midnight, we took a taxi to the center of town rather than wait for a bus. Without any plans, we wandered into a few hotels to compare prices. After finding a private Western style room in Gyeongpo for only ₩40,000 a night we were beyond shocked when hotels started quoting us at ₩80,000 ($80 USD). After our third or fourth attempt we decided to just crash for the night at whatever price, and worry about finding another room in the morning.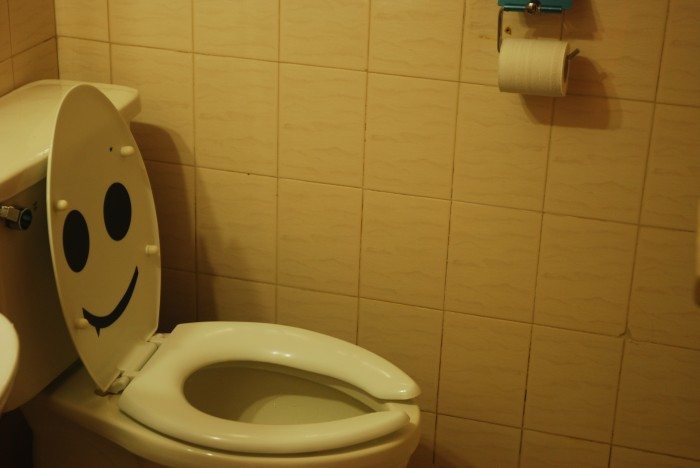 After a long night of soju drinking, we decided in the morning it was easier just to stay in the room we already had. When we asked if we could stay a second night, the price went up to ₩100,000. No thanks. So we took our bags and hit the pavement. Next door we were quoted ₩70,000 but we were sure we could find something cheaper in a dingier building. As we walked around the small city we were greeted with nothing but higher and higher prices. One love motel with a sign behind the counter that clearly stated ₩40,000 for an ondol room told us it was now ₩70,000 instead. She didn't seem to think this was strange despite me pointing out that I was looking directly at her rates. I guess they have a separate rate card for foreigners in the high season.
After over an hour of wandering through the sweltering summer sun, asking into every pension and hotel we found with all of our beach gear, we decided to give up and go back to the first ₩70,000 room. For three people sharing it isn't that bad I guess. Upon entering the lobby we were told it was now ₩100,000. I'm sorry, what? Exhausted and too frustrated to deal with it, I sat outside and smoked a cigarette while I let the boys do the talking. While a little English is spoken in some places, explaining that someone had already told us a different price two hours ago isn't exactly the easiest thing to communicate.
Finally the girl who had originally written ₩70,000 on a small piece of paper came back, and we were given the room at the original price. Hallelujah! After two sweaty hours, we were happy to pay the man and collapse in the air conditioned room. It turned out to be a very nice Western style room with a fridge, a microwave, a small kitchen, a bed, a table, and a large couch. Success!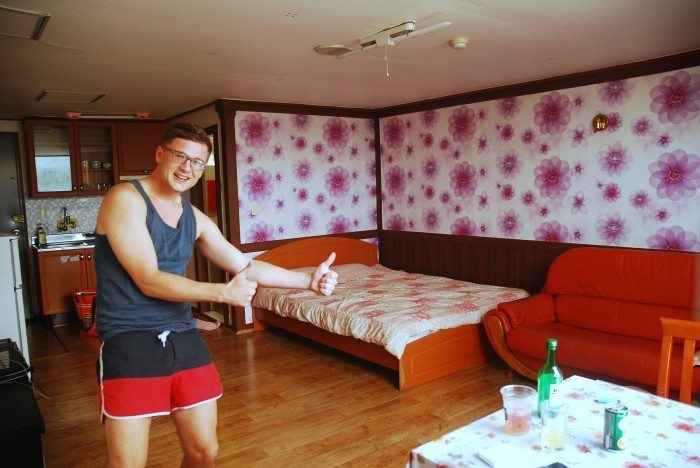 And so we made our way down to the beach. Which was INSANELY crowded. The tops of umbrellas blanketing the beach obstructed any possibility of sun touching Korean skin. The small piece of ocean where people were allowed to swim was nothing but a mass of swimmers. Luckily, some friends of ours knew about a quieter beach nearby. About 20 minutes north of Sokcho by taxi, you can also reach Gyoam-gil on the 1-1 bus. We opted to take a cab after our hotel room debacle. And it was well worth it. We had almost the whole place to ourselves! The best part was there were no lifeguards to blow their whistle when you go in above your ankles.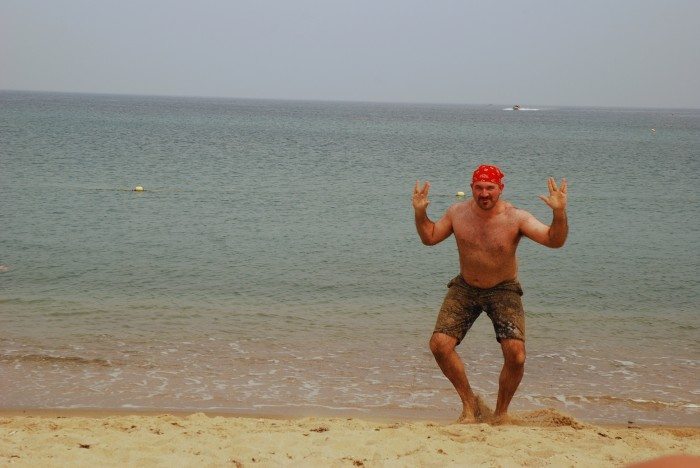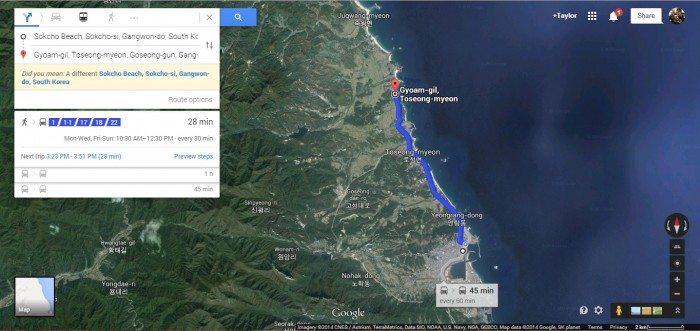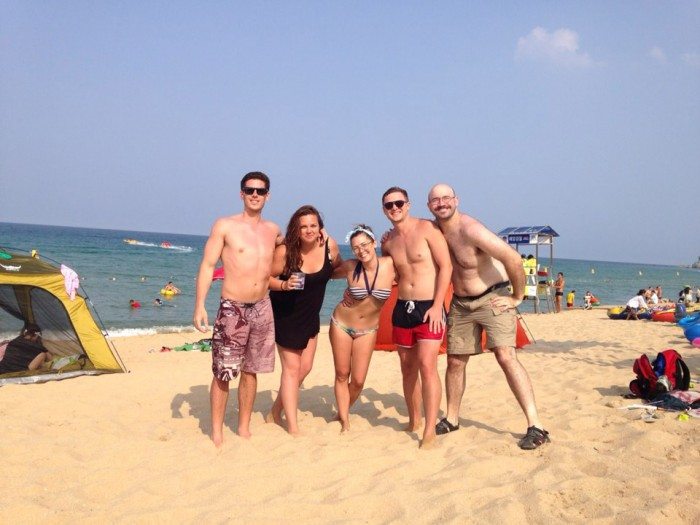 Before heading back on Sunday, we spent a few hours on the busy beach at Sokcho, and even found some open places to set up camp a little further down. The lifeguards weren't too whistle-happy and the weather was perfect. While Sokcho was lovely, I still think I prefer the casual beach town vibe of Gyeongpo over the larger city vibe of Sokcho. I also strongly prefer the better prices. Oh, also, don't forget to get a phallic ice cream on your next visit to Sokcho! You will look ridiculous, but they're very yummy.
Have you had a good or bad experience at Sokcho beach? Share it in the comments below! My last post of the summer season will be on beach hopping from Chuam to Donghae to Jeongdongjin, so stay tuned! And then I must finally accept that it's getting cold outside and my tan is finally fading. But yayy sweaters!