After our late night drunken ramble through Cartagena, we knew we had to be up early for the 7am bus to Taganga, a small fishing village nestled in next to the high rises of Santa Marta. As ever in Colombia, a 7am, 4 hour bus likely will be closer to an 8am, 5 hour bus, but we were happy to sleep off the pitcher of sangria and rounds of tequila still lingering from the night before.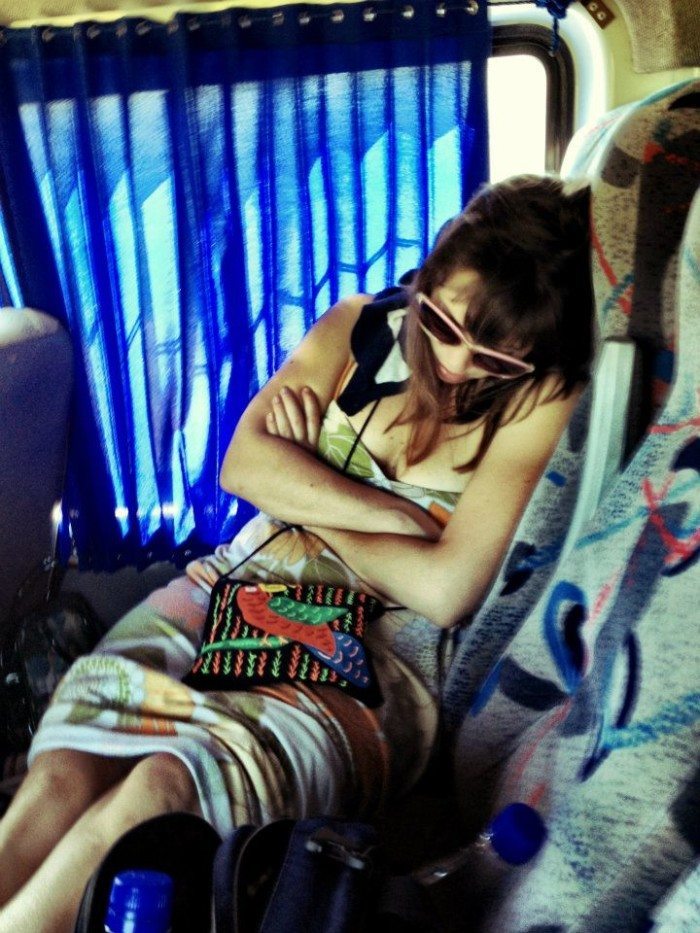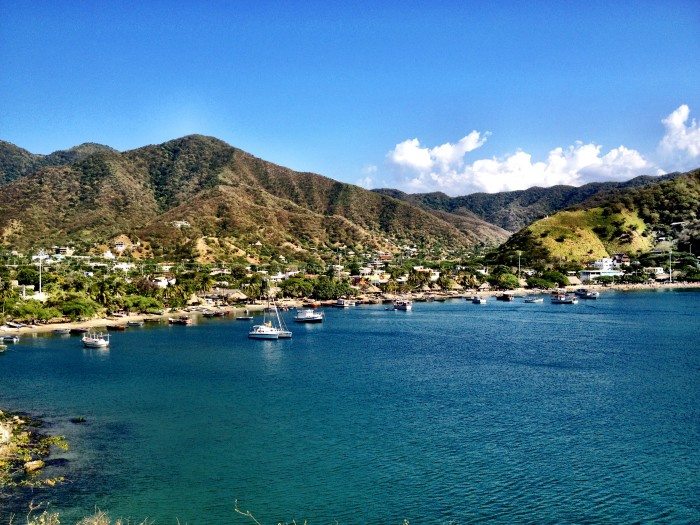 Small fishing boats dot the sapphire blue bay and as we are dropped in the middle of town we are surrounded with the lively bustle of beach-bumming backpackers to and from the hostels that speckle the small town streets. Immediately we are offered help finding accommodation from a smiling, leather-skinned local named Pipe (PEE-pay). While at first we decline, the combination of heat and my lack of breakfast has me too dizzy to walk with the weight of my over-stuffed pack. Pipe is quick to the rescue and is happy to take my pack with us in tow up to Casa Rubia: a reasonably priced guest house tucked away from the main strip of hostels, but a quick five minute walk to the beach across the soccer field. For $20,000 pesos a night each we are given a private room with a fan and a TV (I wonder who was the last person to even turn it on), along with access to shared bathrooms and a kitchen. The hostel balcony tucked up in the hills overlooks the town below, and with content outlining each of our smiles we make our way down to our first Colombian beach.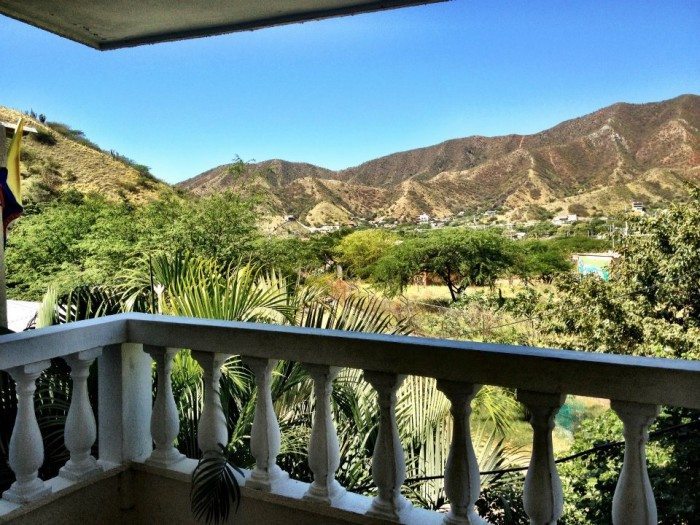 Despite our wild dreams of the white-sanded Caribbean, Taganga is certainly not what we imagined. The dirtied, litter strewn beach is crowded with Colombian and European tourists alike, the playful screams of small children piercing the ears of all who dare nap. But whatever reservations we have about taking off our shoes when broken glass seems more ubiquitous than seashells, and stray dogs more ubiquitous than cigarette butts, we make a place next to the shore and settle in for a day at the beach.
I wish silently for something more. To return home with something more than just a suntan or a glimmer of sunlight in my hair. There is no love lost or found in the trash that whips past your sleeping face on what was surely once a far more beautiful beach. No epiphanies lie beneath coarse brown sand that has been littered and pissed on by those who were meant the most to protect it– only cigarette butts and shards of glass. And perhaps that is the only true heartache to be found find here.
So we ignore the trash and the all-night, drug-induced backpacker parties, and instead absorb the sun which stays as sweet no matter what sand on which you lay. We take what we can get from this town and laugh at what we can't. We stay to SCUBA dive and admire the native rubber plants (Goodyear and Firestone) that speckle the ocean floor through the sadly murky waters. We take as much trash as we can from the beach each time we leave. We eat ceviche every day and incredible, fresh fish every night with coconut rice and fried plantains and delicious salads. We drink beers and read books and enjoy the most important thing I have discovered on this trip so far: the company I've been so privileged to keep.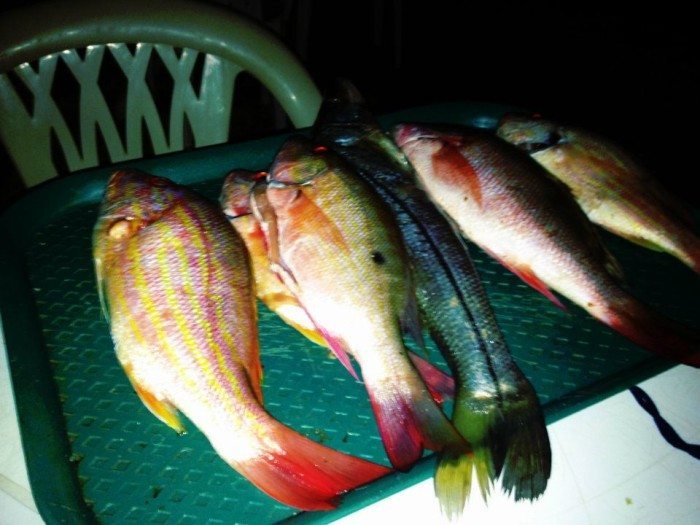 On our last day at Taganga, Katie is a certified open water diver and we head to the beach to spend the remainder of our afternoon in the one thing we came for: sun. We are pleasantly surprised to see that most of the beach traffic was driven by the weekend, and as the midday Monday heat inspires sweat to roll lazy down our necks, we hear only the sound of the lapping shore and the vendors peddling ceviche Colombiano down the now sparsely populated beach.
We leave this place happy, but eager to squeeze a softer sand between our toes, and dive into water that shimmers not with plastic bottles. I yearn for a place to feed my soul as well as Taganga has fed my belly. So off to Parque Tayrona we go…
Taganga Travelers Tips:
For lunch have the fish (fried or grilled) at Kiosko #6. That fish lady is the best fish lady of all the fish ladies, hands down.
For a nicer beach, meander to the end of town with the sea on your left. You'll find a nice hilly path that provides access to two more beaches. The first choice is the best. Quieter, cleaner, and fewer Colombian children screaming your ear off. The last option seems cleaner, but just as crowded
(all photos courtesy of the lovely ms. katie kelly)