As our subway project continues, Hudson and I decided to get some low-hanging fruit: the green line. The green line runs in a loop around the city, never leaving Seoul proper, and terminates in two "tails" at Kkachisan (까치산역) (our home stop) and Sinseol-dong (신설동역) out east. Line 2 is another line we have already spent a LOT of time on. Almost everyone who has been in Seoul for a week has been to the famous Hongik University (홍대역) area or maybe been to Ehwa University (이대역) to do some cheap shopping. Today our plan was to find an Office Depot supposedly near Sinchon Station (신촌역), then head up to Sinseol-dong before meeting our friend at Ttukseom Resort Hangang Park (한강시민공원 뚝섬지구).
While Kkachisan is technically part of Line 2, it's actually misleading as you have to transfer at Sindorim Station in order to get to the real Line 2. Same goes for the other tail end. Hard to see on Seoul's crazy complicated map, but I added little stars at the stops we got off at, either to transfer or to explore.
We had found some info on an Office Depot near Sinchon and I needed to get some printing done. We followed the directions exactly, but the Office Depot never showed. Walking around Sinchon is great as it's a university area and the variety of cheap food and cafes is much better than in our own neighborhood. It was unseasonably warm for October and so I stopped to get my favorite GS Mart treat: a Melona ice cream bar. It's basically honeydew flavored ice cream on a stick. Amazing.
Once we realized that the Office Depot was a figment of my imagination, we decided to continue walking until we got to Ehwa Station. We had already walked all the way to Line 6, but this was Line 2 day! No cheating allowed. Inside an incredibly crowded sardine-style train we counted down the stops until we could finally move again. Alighting at Sinseol-dong we had plans just to walk around with no idea what we might find. Much to my delight, it turns out there is an enormous flea market just about 150 meters from the subway. We followed the signs and were amazed when we found this:
Seoul is famous for all of its spectacular markets. You can find anything for sale, and the Folk Flea Market was no different. Separated by antiques, housewares, clothing, shoes, even the occasional snack stall in case you get peckish while shopping.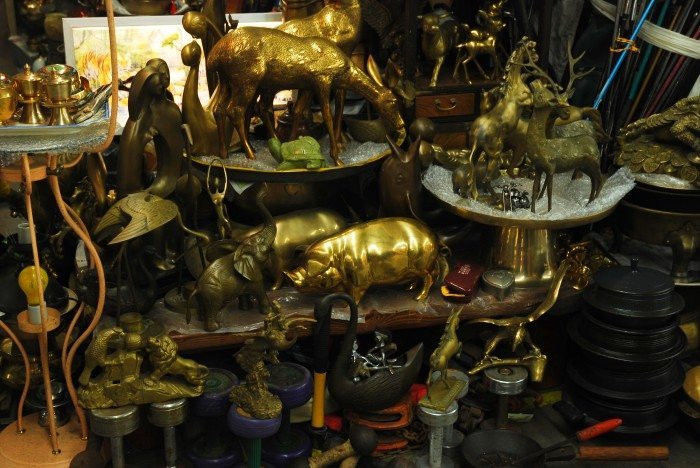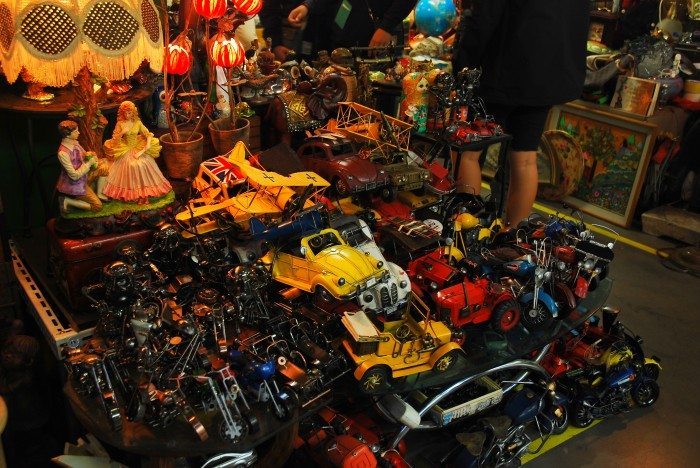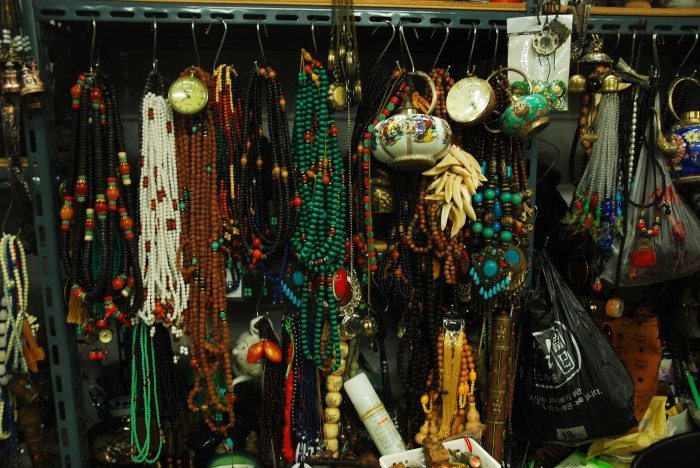 Since we weren't in the market for any antique toys or golden elephants, we headed back to the subway and made our way to the Konkuk University stop (건대입구). While there is a Ttukseom Resort stop on Line 7, we obviously opted to walk from Konkuk and get a feel for the neighborhood. One word: fancy. Towering luxury high rises soared in every direction, surrounded by massive department stores and restaurants and bars of every variety. We were in Gwangjin-gu, near Gangnam-gu after all, so we expected nothing less. Beginning to tire, we stopped at a GS for some beers, snacks, and soju and headed straight to the park for a much needed sit.
The park was large and crowded as could be expected on such a beautiful fall day. Blankets and tents were set up in every area of grass available, bikers whipped past on the trails, and dozens of people were enjoying various water sports on the river. Ttukseom Resort is known for its wide range of activities, and it certainly didn't disappoint. The pool was already closed for the season, so we didn't have a chance to check that out. There is also a cultural center inside the weird tube building, but at this point we had been walking or standing for hours. Instead we just sat in the grass and chatted while enjoying the highest caliber of people watching and an icy cold beer. The sun began to set over the river, lights began to twinkle in the windows of buildings on the opposite bank, and we decided to take a little stroll. Just a minute or two down from where we were sitting we found this:
They have chicken and coffee take out, as well as a fancy restaurant inside, and a few plastic tables where you can buy beers and drink them on the lower deck. We almost stopped there, but decided instead to check out Wa Bar. Hudson and I have seen a couple of these around the city and they claim to be Western bars. What this really means is that you don't have to order food, like at a hof, and you can pay $10 to drink a beer from Hawaii. We opted to drink local and keep our local prices. Bonus: free popcorn! After we finished our beers and cleaned out our popcorn bowls, we decided it was time to call it a day. We rode Line 2 on the southern half back to Sindorim and transferred back on to our little Kkachisan tail. We didn't tackle much on the southern half, but there is a great hike you can do, Gwanaksan, at Seoul National University Station. And of course, there's always Gangnam, if you're into that sort of thing.
Have you found any hidden gems on Line 2? If so, share them in the comments below! Here is a list of every stop on Line 2 that I've had the pleasure of exploring thus far. If you have questions about any of these stops, let me know!
Kkachisan
Sinjeongnegeori
Sindorim
Mullae
Yeongdeungpo-gu Office (we got married here!)
Hapjeong
Hongik University
Sinchon
Ehwa Women's University
Chungjeongno
City Hall
Euljiro 3-ga
Dongdaemun History & Culture Park
Wangsimni
Sinseol-dong
Seongsu
Konkuk University
Jamsil
Gangnam
Sadang
Seoul National University
Daerim