After the drunken whirlwind that was Venice, we were excited to make our way south across the Italian countryside to spend two days in Florence. Locally known as Firenze, this city was #1 on my list. If (more like when) I make it back to Italy, there is no way a stop in Florence won't be made. Andy and I alighted from the rain soaked train ride into the busy train station to find the sun clearing through the hazy skies. With a quick cigarette we hopped in a taxi and made our way to the Orto de Medici hotel. Just a few blocks from the Duomo but on a quiet strip a bit away from the throngs of tourists that will never cease to occupy this historic spot, we were immediately impressed with the building. When we checked into our deluxe room, I was amazed.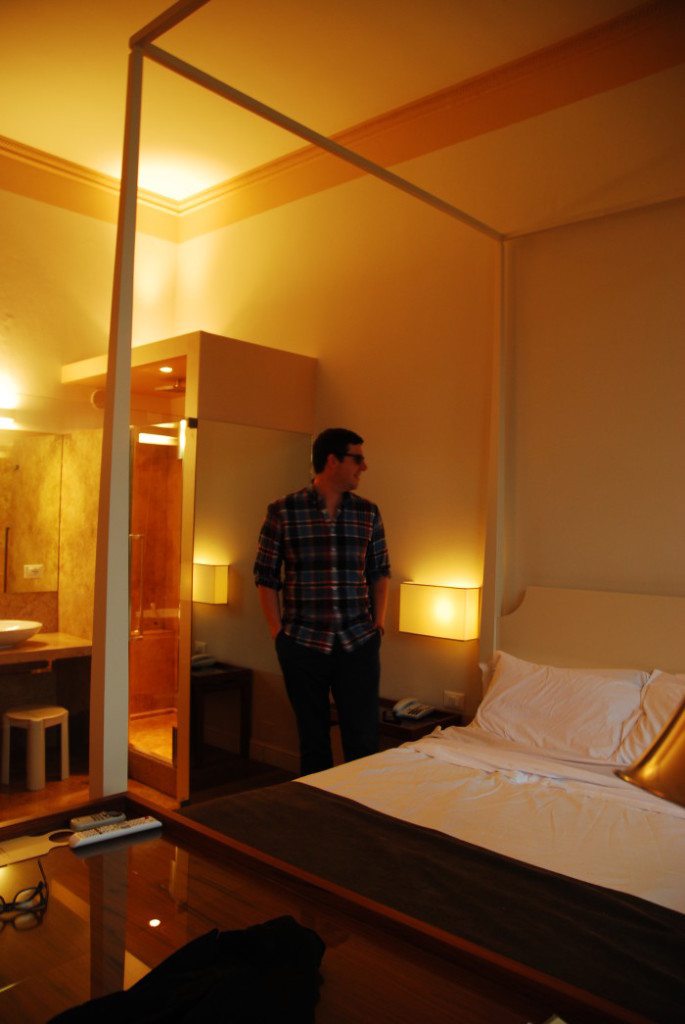 Let me take a moment to explain something: I have never stayed in a deluxe hotel room of any sort with my own money. I have always been poor and have always stayed in hostels. As my very successful traveling companion is used to a certain standard of living, hostels were not an option. The deal became that if I planned the entire trip for us, he would cover the cost of all the accommodation. I will not divulge what this added up to on our quick seven night trip, but let me tell you, it was a pretty damn good deal for me. And so we tossed our bags down in our huge, modern room overlooking the charming courtyard before making our way out into the city.
We had two and a half days in Florence and we filled them with nothing but good food and Chianti. So much Chianti. And then some more Chianti. I never even knew I liked Chianti, but then again I'd never had a glass (read: several liters) in Florence before. If you have ever seen me drunk you know that when I start to get pretty lit I tend to repeat myself.
Well, as we drunkenly approached the Duomo, (formally known as the Basilica di Santa Maria del Fiore) which peaks its head around most of the alleys in the center of the city, I was the exact opposite of speechless. I couldn't fucking shut up about it.
"Andy, OH MY GOD! Andy, it's so fucking beautiful!" Look at the detail! And the scale! Andy! THE DUOOMMMOOOO!!!!!"
It went on like this the entire time we stayed in Florence.
With our fancy hotel came a delightful breakfast including breads, cheeses, salamis, espressos, and a mimosa, bloody mary, and Heineken bar: all complimentary. Breakfast ran from 7:30-9:30. Needless to stay we started boozing around 8 each morning.
Well lubricated before we made our way out we wandered the city with no purpose whatsoever; just to be. We sat next to fountains and chatted, we fawned over architecture, and we bought more leather things. We ate wild boar pasta, chili chocolate gelato, salmon carpaccio, pizzas, salami sandwiches, the famed white Chianina steak, and of course, drank more Chianti. And each time we passed the Duomo once again, I made Andy stop while I took fifty more pictures and endlessly gushed that it was the most beautiful building I had ever seen. And we didn't even go inside. I probably would have hyperventilated and died.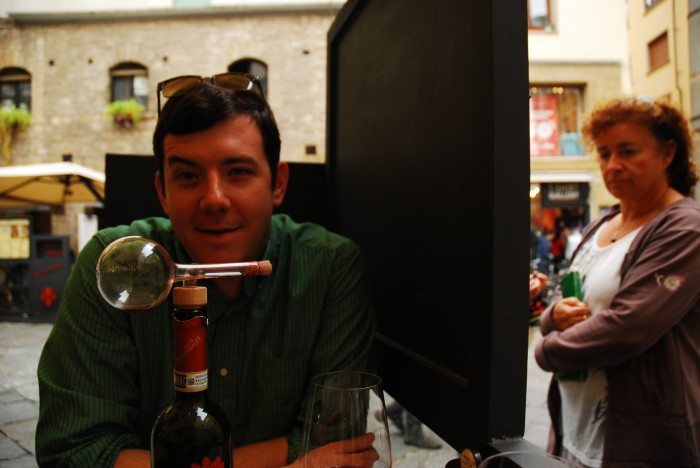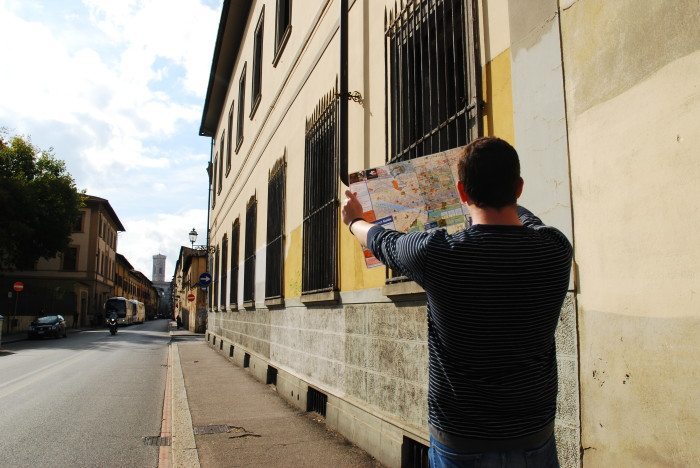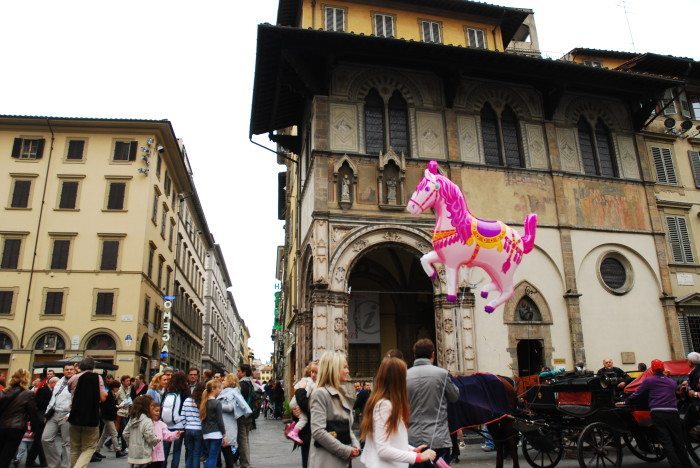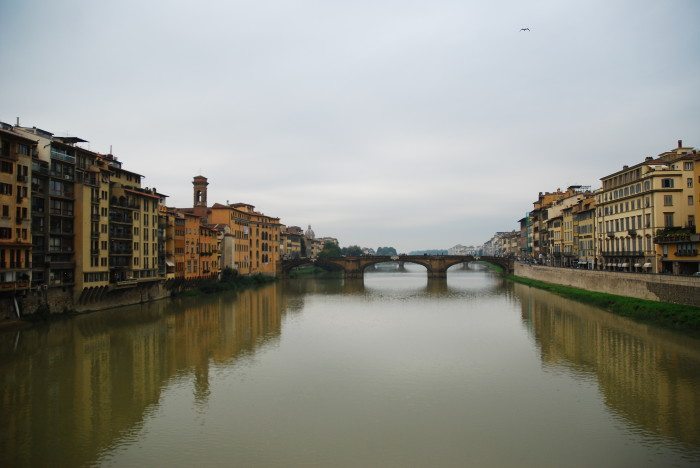 We didn't take a single cab in Florence, except to and from the train station with our bags. The city is small enough that walking will get you anywhere you need to go, and filled with enough traditional Italian charm that you won't want to spend it in a taxi anyway. If we had stayed longer we probably would have explored further, but with just two days there was no need to venture from the city center. It is incredibly easy to navigate (sorry Venice and Rome) and everyone we met was just as nice as helpful as the locals we found in Venice. I didn't think I could be more in love with Italy than I already was, but Florence built a little home in my heart that will surely bring me back there time and again.
And lastly, DUUUUOOOOOMMMMOOOOOO!!!!!!!!!!!