Koh Phi Phi, Thailand: July 5th, 2010
I wake up in the endlessly familiar haze of hangover entwined in the unfamiliar legs of the boy who offered me his bed in my abandoned desperation the night before. I peel my thighs sticky with Thai heat from his and try desperately to remember his name. Matthew? Morgan? Martin? We are sharing a twin bed in a room of three, his two friends sleeping unawares in the others. As I try to sneak from the bed and into the bathroom, I unintentionally rouse my kind stranger and see immediately in his eyes that one night stands are not something to which he is accustomed. He is probably no more than twenty years old and at twenty-six I feel a weathered soul in comparison.
My stranger wakes up with young infatuation in his eyes and asks me if I want to get some food. Still with only my bikini to wear we make our way into the town, already humming with hungover souls. Knowing I am without a wallet or any money he buys my breakfast as well as a tank top to throw on over my bathing suit. Indulging in a proper English breakfast to satiate our hangovers, we talk of love and life over gloriously greasy eggs and bacon, along with the delicious Asian staple: mixed fruit shakes.
"All I want is to find someone to love and spend the rest of my life with." He says, with idealistic honesty slathering his every word. "I just want to get married and start a family."
Suppressing an laugh of incredulity, I begin to reply, "Yeah, well, you don't even know what that is." My jaded cynicism is already apparent in my dismissive tone, "The older you get the more you will learn about yourself. You have no idea who you're going to turn out to be. Do me a favor and don't even think about getting married until you turn twenty-seven."
He laughs and agrees to comply with my request and I silently contemplate all the things I have learned about myself since I was twenty-one, and how much more I know I still have to go.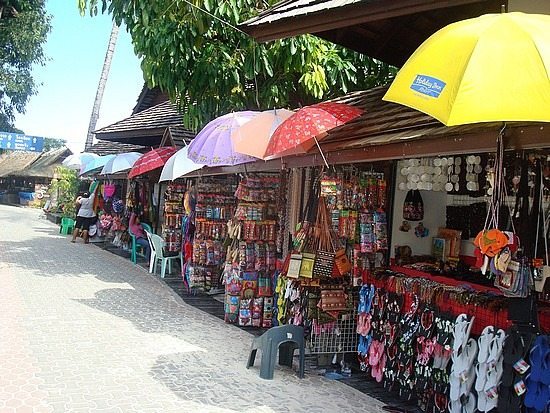 Feeling rejuvenated from our breakfast he takes me back to my guest house to answer the looming question I have been ignoring since the night before: is my passport still in my backpack, or is it as lost as everything else swallowed by my own stupidity last night?
With an ineffable wave of relief I find my passport, and my last five thousand baht in cash in the secret pocket of my backpack. One last major disaster averted. But with only this money left to my name, the equivalent of a couple hundred New Zealand dollars, I know I can't linger on this island long, and I sure as shit better get a new debit card before my limited funds run out. So much for SCUBA diving, or the full moon party on Koh Phangnan.
Once I have a new room key and some money in my pocket, we head back to the beach for my last ditch effort to recover my bag. The unlikeliness of someone at a shitfaced, house-bumping, orgy of a party turning in a bag full of money to a foreign beach bar sits conspicuously in my throat. But I have to check.
When the friendly little Thai man behind the bar comes back with an already shaking head, I sigh with the weight of all I had been avoiding. Deflated, the gravity of this loss which I had so haplessly disregarded since the night before begins to etch itself in me. All I can think of is my journal. All the words I have written that are lost. The letters and photographs I would run my fingers across in my only tangible connection to my loves back home. There will be no more music in my ears. I have no money. Everything is gone. I tell whatever-his-name-is I need to get on the internet.
I walk away without waiting for a response.
Sitting in the one of the many open air internet cafes that line the walking paths I stare blankly at an empty email. The cursor blinks steadily against the glaring white and my eyes lose focus. Losing my words has changed something in me, or perhaps awakened it. The man I think I have loved for the last year has given me nothing for so long and for the first time I have nothing for him in return. I think of the earnest desire in my nameless friend. His youthful inexperience offering him an utterly honest yearning for something he doesn't even understand. And I think of the way my heart once was, how easy it was to love so carelessly and want something so blindly. I realize for the first time that am not the same girl I was once, and still believed myself to be.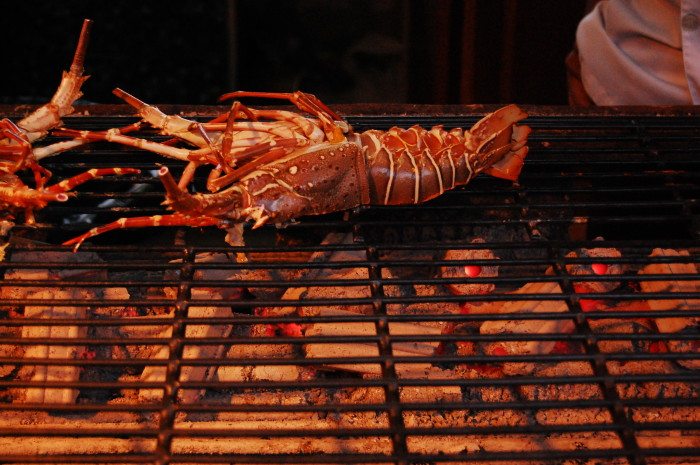 The cursor comes back into focus and I write the words that have been whispering to me for months. I tell the poet I have nothing else to give him. I tell him that I no longer care for his empty promises about the book we were meant to be writing. With every word scribbled in my journal since I began this journey tossed into a trashcan as the worthless remnants of a successful robbery, I let him go with it.
Tears well, first holding themselves behind my eyes but eventually pouring as I write, running off my chin and onto my hands, blurring the words as they dart uncontrollably from my fingers. I unload everything on him, I say my final goodbyes, the only way to release the sadness that seems to be endlessly building inside me.
When I finish the email I send it without regret, for the first time without caring for a response, and begin the process of getting my life back. I know I can't replace my debit card until I get somewhere to stay, and the closest place I know to do that is Phnom Penh. It is another four day journey without rest from the western shores of the Andaman sea. From Koh Phi Phi to Phuket by boat, another ferry from Phuket to Ao Nang, a mini bus to Surat Thani, a train from Surat Thani to Bangkok, another mini bus from Bangkok to Aranyaprathet on the Cambodian border, then further east to Siem Reap and south to Phnom Penh to meet the one miraculous blessing of a friend I have living in Southeast Asia. Instead of getting to explore I have no choice but to press on traveling day and night again with only a few days rest following my trek from Malaysia. Every piece of me is exhausted.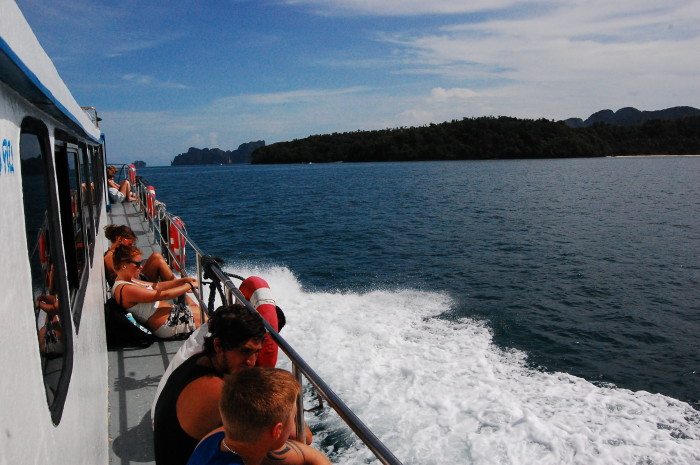 Too late to leave Koh Phi Phi that afternoon, I spend one last night on the booze soaked island with a lovely Dutch girl with whom I had made fast friends in Wellington a few months before. Sitting together at the Sunflower bar, a quiet, friendly place further down the beach filled mostly with locals and long-term wanderers, I find a much-needed sliver of peace, beauty, and the traveling spirit in the island that had taken so much from me already.
When the morning comes we say our farewells and she wishes me luck on my epic journey ahead. The ferry is littered with worn out party kids sprawled across the deck in their Chang beer singlets and over-sized fisherman's pants and I can think of nothing but how glad I will be to get the fuck out of the country that tore me to shreds in just two days. Little did I know just how much more Thailand had in store.