Recently a fellow blogger asked about our favorite small towns in the world. I immediately thought of Wanaka New Zealand and how lovely and simple and cozy life was there. When I realized I never even wrote a post on my time in Wanaka, I decided to remedy that at once! After living in a sprawling metropolis of 24 million people for the last two years, I often yearn for the simplicity of those quiet days by Lake Wanaka. So here it is: my thoughts on my favorite small town in the whole wide world.
Wanaka is an adorable little town sitting on the southern point of its eponymous lake, nestled in between the Southern Alps in the southern half of the South Island of New Zealand. Its population is just over 7,000 and it sees many travelers pass through its stunning, quiet beauty in just a day or two. Most of them head on to nearby Queenstown: the adventure capital of the world! But I had a much longer love affair with Wanaka. I had returned from five months in Southeast Asia completely broke and needing work. A friend of mine was friends with the manager at the YHA and managed to secure me a job cleaning toilets and making beds. I hugged my lanky Irish friend goodbye as I boarded the ferry in Wellington and waited with excited anticipation through the long and beautiful bus ride down the East Coast of the South Island.
The first couple months I spent in Wanaka I was completely and utterly broke. I lived in the hostel and ate food that other travelers left in the fridge. I made a few friends with coworkers but never had the money to go out. Every single pair of shoes I had had either broken, gotten lost, or been stolen, so hiking was out of the question. At one point I walked around barefoot for three whole days. This is completely acceptable in New Zealand.
When the high season rolled in in November, I was finally blessed with a second job at The Cow Pizza and Spaghetti House. I finally had enough money to enjoy a beer from time to time. And I finally made a family in Wanaka I would never want to leave.
When my visa ran out in February and my four month stint in Wanaka had to come to an end, I was heartbroken. But in honor of my favorite place in the whole wide world, here is a list of what makes Wanaka so great.
Rob Roy Glacier Hike
Just an hour from Wanaka is the stunning Rob Roy Glacier. It's a moderate half-day hike in the overwhelming Mt. Aspiring National Park through the Matukituki Valley. It's truly spectacular. I hiked it with the two best friends I made in all of New Zealand and I will always cherish that day.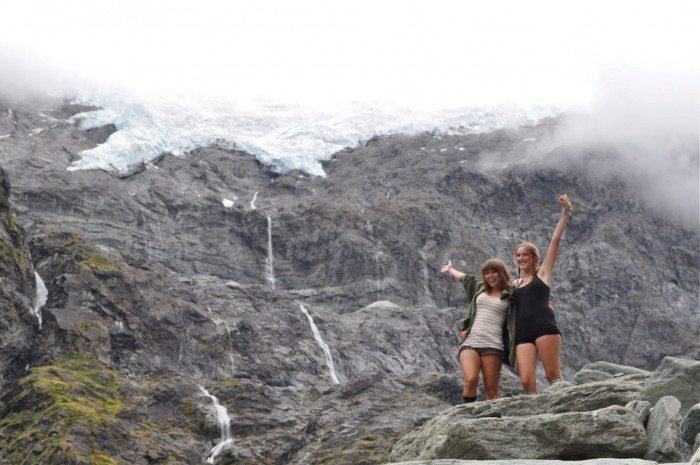 Be sure to watch out for the Keas, a colorful native New Zealand bird named for their call. But be careful because they will totally steal the food right out of your hand. Keeeeaaaaaaa!
Lake Wanaka (duh)
Lay a towel out on the pebbled shores, go for a dip in the glacial waters, take a walk into the mountains, or stumble upon the vineyards of the Western shore. Lake Wanaka is the perfect backdrop for life. Even when you're doing nothing at all, she ceaselessly surrounds you with her majesty.
Kai Whaka Pai Café Bar and Restaurant
If you're a local (or a local expat) this is the place to be. The coffee is on point, the patio sits overlooking the lake, and everyone you know will be there. I hold a record at this café. I ordered both the first beer in the morning, drank all day, and ordered the last beer before closing. I think I should get a plaque for that.
The Cow Pizza and Spaghetti House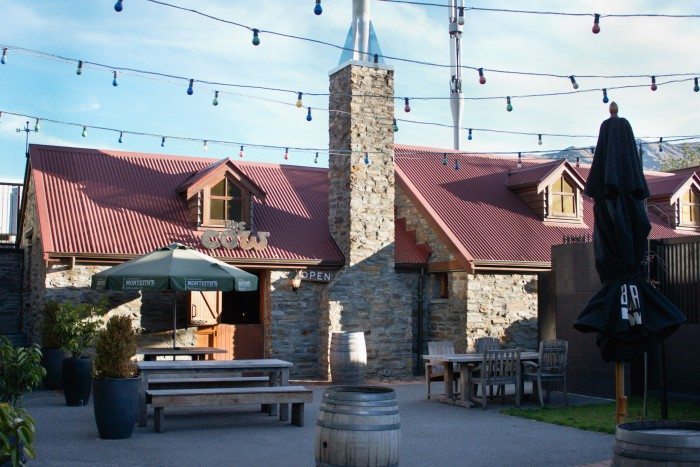 Tucked into Post Office Alley with a few other gems, The Cow is an establishment in Wanaka. The pizza is delicious, the pasta is always good, and the people that work there are the best. When you're finished with dinner walk a few steps over to Barluga and enjoy the outdoor fireplace and swanky drinks.
Mount Iron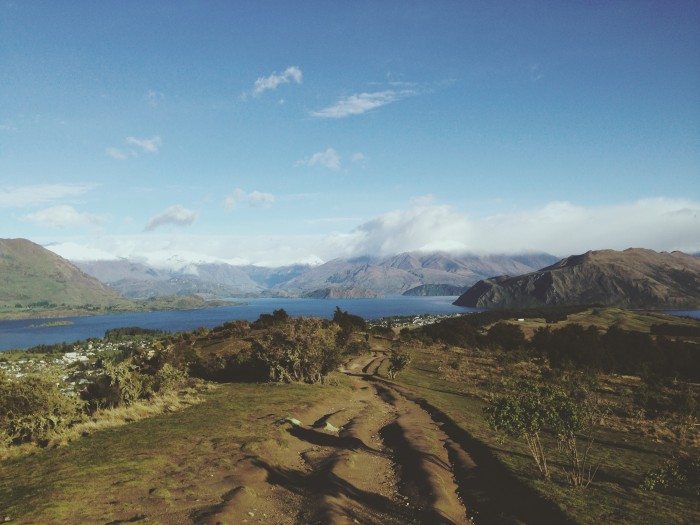 The easiest and most accessible hike near Lake Wanaka is easily Mount Iron. Perched above the town, overlooking Lake Wanaka and Lake Hawea, this easy, hour long hike can be done any time of day.
Growing up as a city girl, I never understood the appeal of small towns. I never wanted everyone to know my name and I loved the energy that big cities pulse with. But there was something so perfect about Wanaka. And whatever that thing was changed my mind dabout small towns forever. Walking down to Kai in the afternoon and posting up at the long, wooden picnic tables outside. Knowing that whomever sat down next to you was likely someone you knew. Our little group of expats going to drink beers on the shore of the lake or heading up to one of the spectacular hikes nearby. Or just walking the perimeter of the lake passing the wineries and taking it all in.
If you ever have the chance to visit Wanaka, please do it. And try to stay for longer than just a day or two if you can. Trust me, it's worth it.
Image Credit for The Cow and Mount Iron goes to the incomparable Nat Symonds. That saucy minx is still living in Wanaka as we speak.